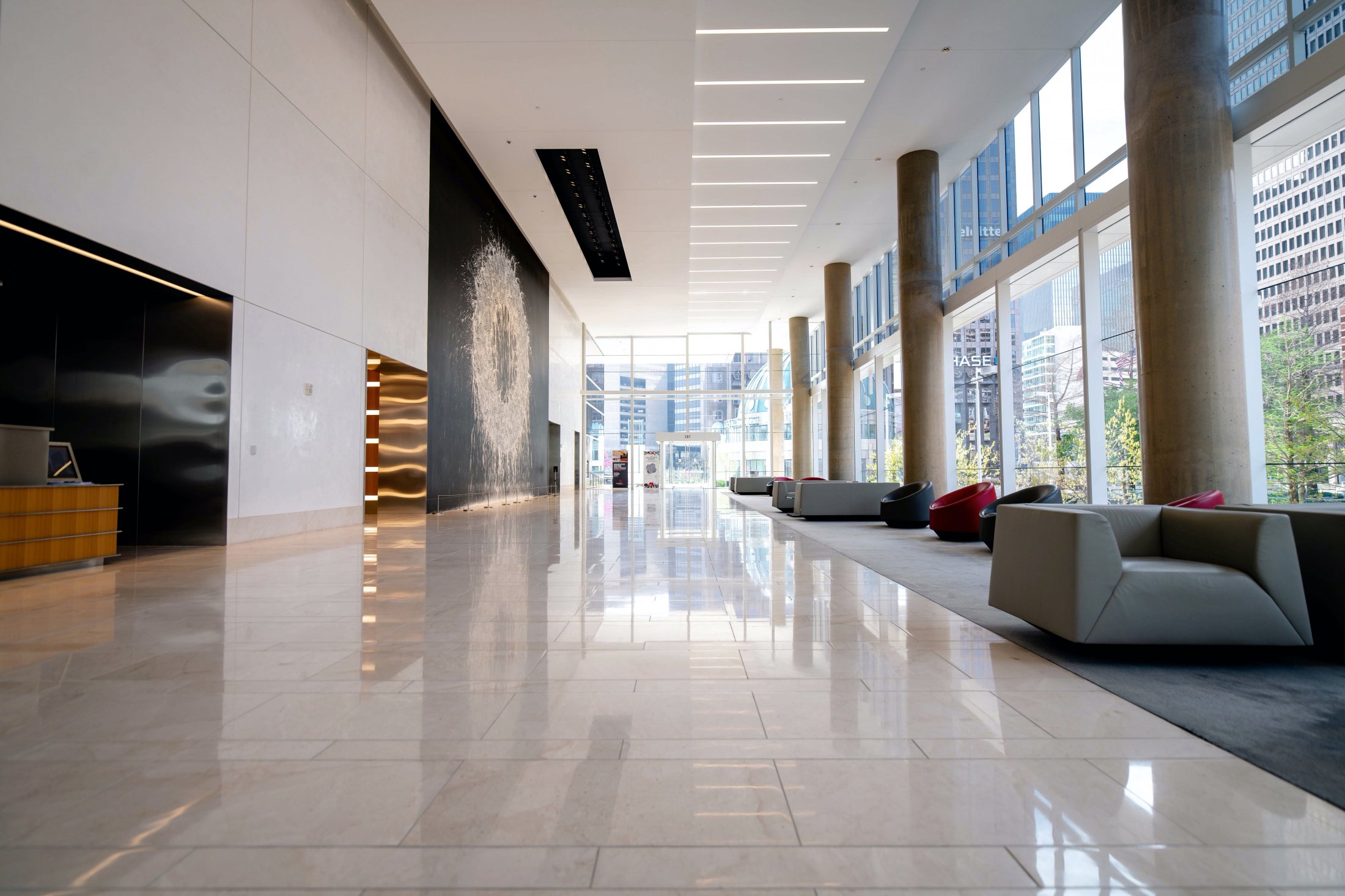 Back
Last month, the Chartered Institute for Building Services Engineers (CIBSE) updated its "Emerging from lockdown" guidance for businesses that are considering bringing staff into office premises.
The CIBSE advice is intended to give business owners and managers ways to maximise building efficiency and meet the demands of health and safety in a post-Covid world. Based on the Government's advice in May 2020, the new guidance covers all areas for consideration including ventilation, lift use and occupancy and how to make people feel safe in your premises.
Here, Chris Morgan (Electrical Director) at McCann and Partners summarises some of the key points from the guidelines:
1. Scoping the work: The guidance talks about creating a timeline and scope of work required before a building can be safely re-occupied. This scope of work needs to take into account new working practices that may be needed to accommodate specific guidance on minimising the risk of viral transmission. If the building has multiple occupiers, this work must be done in conjunction with those occupiers but ideally managed overall by one person.
It also states the needs for recording all decisions about decisions made throughout the process which will be key if you need to undergo an inspection.
2. Enhanced cleaning regime: It goes without saying that this will need to happen in offices but putting the process in place needs thought. Cleaning teams will need training and requirements when it comes to PPE.
The guidelines also state the need for more supervision of cleaning work, which isn't just good practice, it also helps to build staff confidence that the right hygiene is in place for their protection.
3. Ventilation: Given that Covid-19 is airborne, ventilation in a building is absolutely paramount and good levels of fresh air must be provided in all occupied areas.
CIBSE states that buildings with mechanical ventilation systems should increase the operational times of the systems. Even if buildings are unoccupied, it is not recommended that ventilation systems are shut off, rather they should continue to operate continuously at reduced speeds. To maintain optimum ventilation there are several factors that we now must consider, including:
Use of Plate Heat Exchanges in lieu of Thermal Wheels;

Improving extract distribution with grilles directly over desks;

Including CO2 sensors to monitor/control ventilation.
4. Water systems: Also specified is the need to identify and control risks associated with legionella. With buildings having been empty during lockdown, the water system may be stagnant, increasing the risk of Legionnaire's disease and this risk needs to be minimised.
The above is just a very short summary of some of the new guidelines but to read the document in full, you can download it here: https://www.cibse.org/coronavirus-covid-19/emerging-from-lockdown.
Lastly, one general point that comes across in the CIBSE guidelines is the need to be collaborative with your staff, employees and tenants in the building, which isn't just about keeping people informed, it's about reassuring people that it's safe to return and that their best interests are at the heart of what you do.
At McCann and Partners, we are experts in making buildings compliant, safe and efficient – no matter who occupies them. If you need any further information about the requirements, get in touch here.