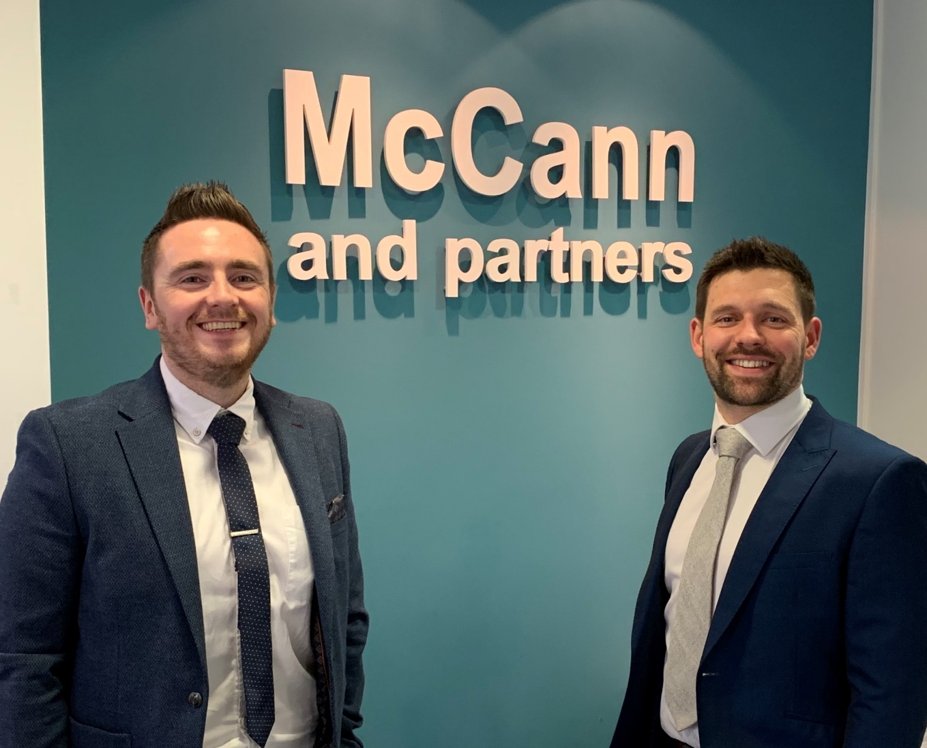 Back
McCann and Partners are pleased to announce the promotions of Chris Morgan and Daniel Carter to Electrical Director of the Cardiff and Swansea offices respectively.
Chris joined McCann and Partners as a Trainee Electrical Engineer in 2004, becoming a Senior Engineer in 2011, and an Electrical Associate in 2015.
Chris is incredibly committed to his work at McCanns, with extensive experience in delivering projects from concept to detailed design and construction.
On his promotion, Chris said "It's an honour to be promoted to Director within McCann and Partners, and I look forward to working with a great team to continue the company's success in 2020."
Daniel joined McCann and Partners in 2003 and has progressed through a structured training programme to his current position.
Dan actively develops and strengthens relationships with clients and their teams, and aspires to the very highest standards of energy efficiency, quality service and business performance.
Daniel added "The promotion to Director is a huge honour, and I'm very much looking forward to embracing the challenges that lie ahead and give it my all to ensure the continued success of McCann and Partners."
Matthew Williams, Mechanical Director at McCann and Partners, said "'Chris and Daniel have worked for our company for over 15 years, and have both climbed the professional ladder with absolute adeptness. Their influences on the business have been substantial and both possess an excellent record of client relations and service delivery."
Congratulations and good luck from all at McCann and Partners.