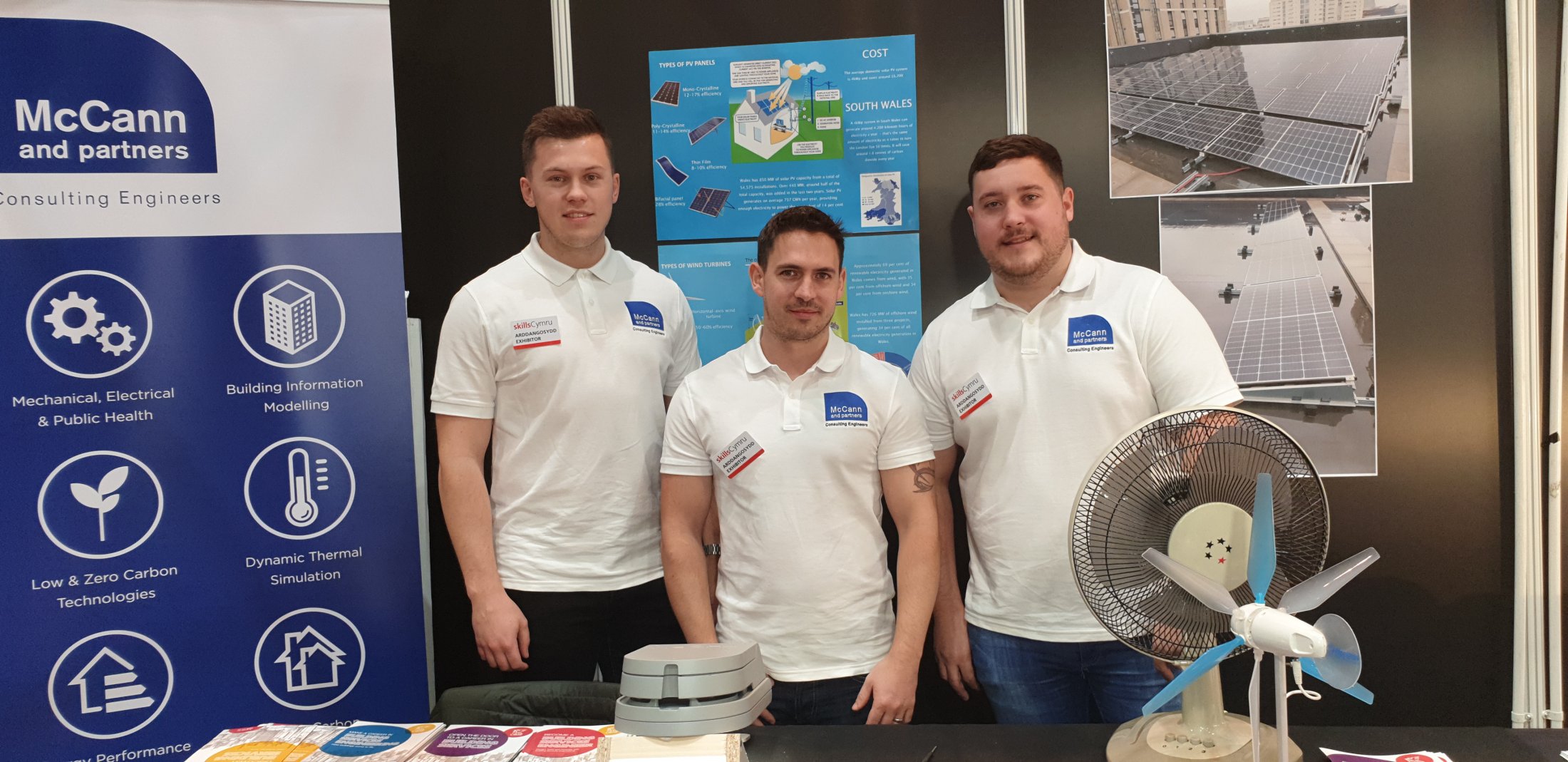 Back
McCann and Partners were thrilled to be in attendance at the SkillsCymru exhibit at Cardiff's Motorpoint Arena this week.
Held on the 9th to 10th October, the careers event gives young pupils the chance to meet businesses from across Wales and learn more about the different industries that they can enter in to once they have left school.
Four members of our team; Matthew Burvill, David Rowden, Daniel Young and Ben Morgan were there to chat with students on behalf of McCann and Partners.
SkillsCymru is aimed at pupils and students in Years 10 to 13 as well as their parents and teachers, which included over 100 different companies all offering interactive features, hands on demonstrations and careers guidance.
The McCann and Partners team took this opportunity to demonstrate how different renewable technologies work by using a renewable energy kit – showing solar photovoltaic, wind and hydro energy.
Using a virtual reality (VR) headset, the students were also able to see how these systems are designed and how they are modelled in 3D using BIM technology.
Electrical Engineer Daniel Young said "it was a brilliant experience being able to meet the pupils and show them an insight into renewable energy and BIM technology. There are so many exciting opportunities for young people to enter in to within the field of engineering, and it's been great to have the chance to speak to the students about where this industry could take them."
More information on SkillsCymru is available here.