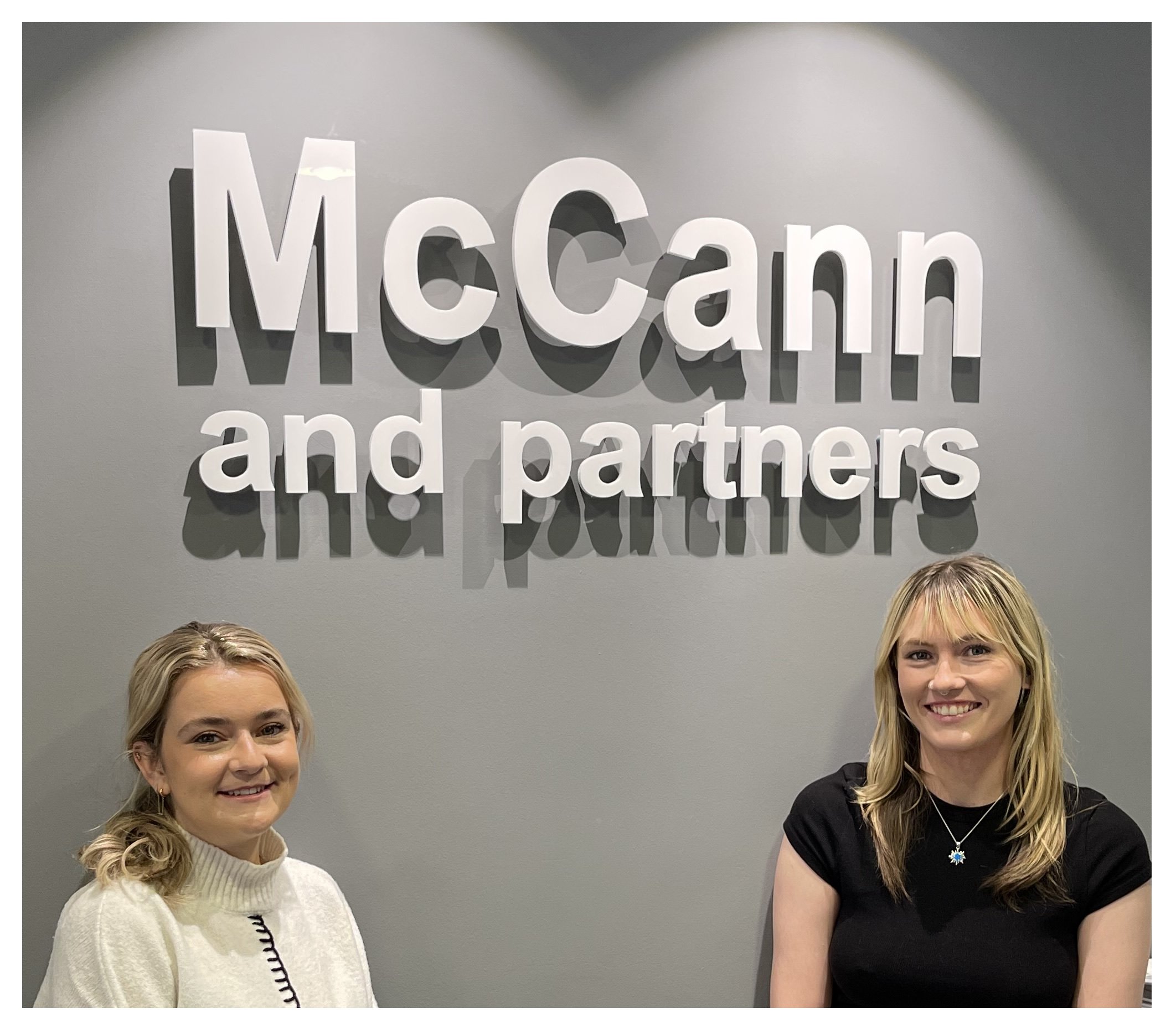 Back
We are delighted to welcome Claudia Milza-Wyatt and Fiona McClean to the Sustainability team here at McCann and Partners.
Claudia, 23, from Porthcawl joins as a Sustainability Consultant. She graduated from Cardiff University with a BSc in Environmental Geography at before studying for an MSc Sustainability, Planning and Environmental Policy.
Before joining McCanns, she worked as a BREEAM and Sustainability Coordinator at Carter Lauren Construction.
She says: "I'm really excited to be working at McCann's. Everyone has been really welcoming and I'm looking forward to further expanding my knowledge on BREEAM."
Fiona, from Northern Ireland, also joins us as a Sustainability Consultant after graduating with a first-class BA Hons at Liverpool Hope University and Masters degree at Cardiff University.
She says she is delighted to join the team.
"After my warm welcome at McCann and Partners, I am excited to expand my skills and knowledge surrounding BREEAM." When she's not working, you'll probably find Fiona on the water – she was part of Northern Ireland's rowing and sailing team, and currently holds the World Champion Status in the Atlantic Challenge competitions.
Associate Michael Davey says: "We are delighted to welcome Fiona and Claudia to the McCann and Partners team as Sustainability Consultants. Their contributions over the coming months will certainly strengthen our sustainability expertise on our exciting portfolio of projects."
Congratulations from all of us at McCann and Partners, Claudia and Fiona.