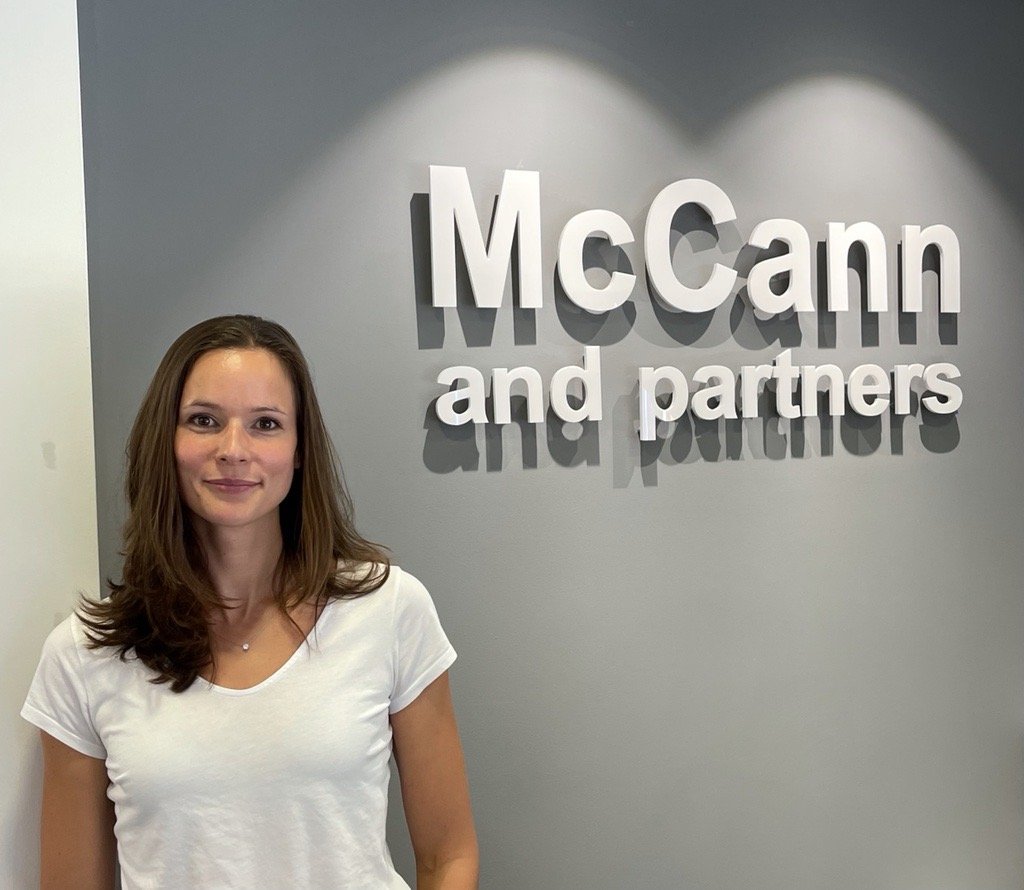 Back
To celebrate Women in Construction Week and International Women's Day, we talked to McCann & Partners Virginia Clement about her experiences and the advice she would give to other women who would like to work in the construction sector.
When can you first remember wanting to work in construction/ engineering?
Engineering was a natural fit for me because I enjoyed maths and the sciences from a young age. Growing up in the countryside I spent hours outside with my siblings building dens and dams in the streams. This sparked my enthusiasm to learn more about the practical aspect of engineering by constructing bigger and more elaborate designs!
As a teenager I spent a lot of time in Kenya and developed an understanding of a different way of living which was far more self-sustaining and connected with the natural world. The beauty of the natural world and the threat that this way of life may not be preserved for the next generation pushed me towards environmental engineering which I am immensely passionate about.
Did you ever face challenges coming into the industry?
I have been incredibly fortunate to have been surrounded and inspired by formidable women within my family. One of my grandmothers was the first female ever to gain an engineering degree at Birmingham University and my other grandmother was a cypher in WWII.
My mother is my biggest inspiration and she taught me to embrace a challenge. She excelled in her career and was the youngest female to be offered a partnership in a top five accountancy firm. Not only that but she turned it down to start our family and then established her own firm which was a roaring success.
I didn't have any issues going into the industry because my upbringing has taught me as a woman not to be intimidated. I thrive on pressure and set myself challenges to continually strive for improvement.
What does your day-to-day work involve and what do you enjoy about it?
I work with a fantastic group of colleagues and consultants all with the same sustainability agenda. We use our skills collaboratively as engineers to innovate and create a more sustainable future.
I am a naturally sociable person and I really enjoy the interaction with a wide range of people which is fortunate because a lot of my time is taken up with design team meetings.
I have a secret love for being organised - I have to be to juggle this career with four children!
I confess that I am a bit of a spreadsheet nerd and dealing with large excel files is something I spend a lot of time on and actually really enjoy. A lot of the spreadsheets are used for equations and crunching numbers which means I also have an opportunity to indulge my passion for mathematics which is a win-win situation. Finally, I love to design things that just look good. When I get a rare free moment, I like to tinker with the formatting and layout of documents.
How can we encourage more women into the industry?
Inspire them when they're young. Show them the great engineering wonders of the world and introduce them to those who have led the way. Let them know there is space for them in our industry and that we need people from all walks of life to push the boundaries even further.
What advice would you give to other women who want to get into the field?
As a woman's life evolves, we can end up juggling a lot of competing things - we might want families, careers or simply time to enjoy the world. It is important to decide on your priorities and understand the limits of time. Once you understand what balance you want in your life then you must be open and honest with your colleagues to achieve the right goals for you.
Engineering is a vast, rapidly evolving field with boundless opportunities and as women we should be at the forefront of the change. There is opportunity for everyone in engineering but, like everything in life, you have to be confident and reach out and grab it if you want it.