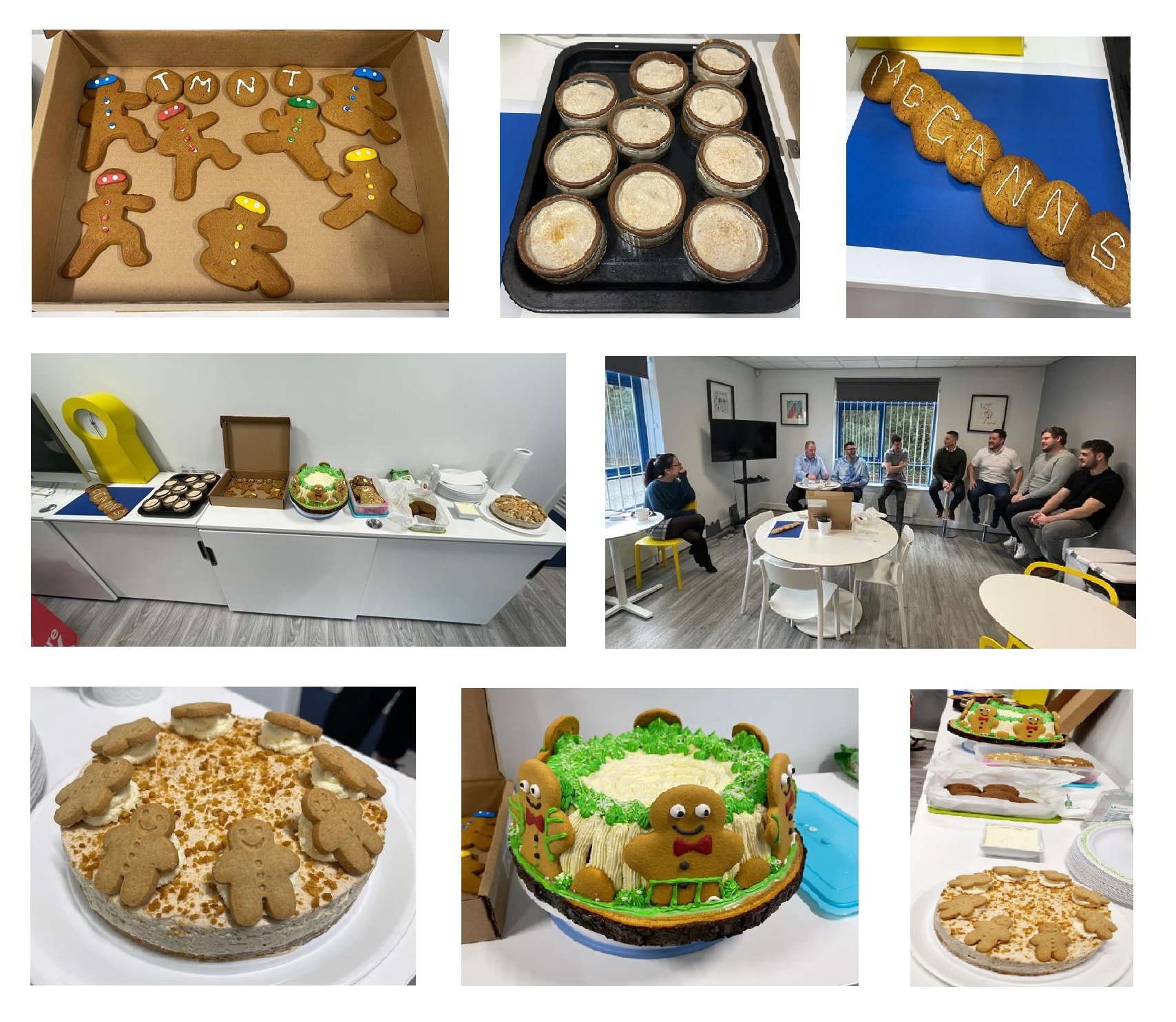 Back
What better way to celebrate National Gingerbread Day than with a bake off?
On Friday 19th November, McCann and Partners did just that with results we think TV judges Paul Hollywood and Prue Leith would be very impressed with.
Jessica Wright, Chantille Rouch, Graham Carr, Joanne Didcock, Julie Ostermeyer, Shamma Tasneem and Hayley Barratt-Bentley all created some gingerbread-inspired sweet treats with a variety of cakes, cookies and cheesecakes and they didn't disappoint.
Associate Michael Davey says: "It seems we have some really talented bakers amongst the team and I was massively impressed with their efforts. We had a selection of traditional gingerbread men, biscuits and beautifully decorated cakes.
"It was really difficult to choose the best as they were all brilliant but our judging panel (Ellis Hurn and Martin Cole) marked them all on looks, texture, consistency and taste. The eventual winner was Hayley who won a £20 Amazon voucher."
Hayley's creation was a cheesecake pot with a gingerbread base.