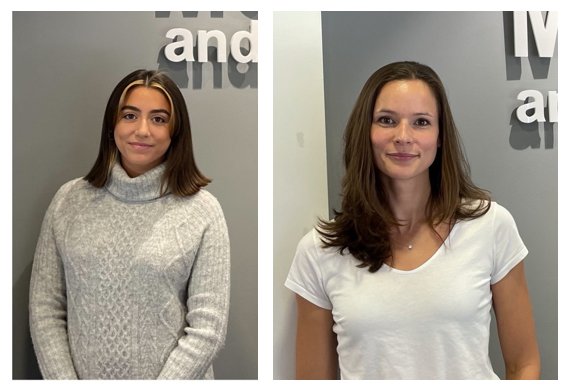 Back
A big congratulations to Julie Ostermeyer and Virginia Clement who are now fully licensed BREEAM Assessors.
Julie joined McCanns as a Graduate Sustainability Consultant in April and Virginia joined as a Senior Sustainability Consultant in August.
Julie has been working hard to gain a sound understanding of BREEAM and is looking forward to putting what she has learned into action.
She says: "During the past seven months, I have been developing my knowledge of BREEAM which has led me to successfully passing my exams. I am excited to start this new part of my sustainability career and further contribute my skills to further strengthen our team. We work on range of exciting new developments and BREEAM will ensure green buildings are delivered."
Having worked in sustainable and energy design for nearly 15 years, Virginia thinks BREEAM encourages designers to take a broad view of sustainability as default.
She says: "BREEAM can be thought of as a 'points make prizes' approach to sustainability, but it benefits from being consistent and rigorous, and it provides impartial standards for measuring different aspects of design performance.
"Here in Wales, BREEAM certification is mandatory for government funded projects and with prospective tenants looking for greener buildings, there are increasing numbers of developers and investors taking note. With this in mind, we are certainly moving closer to the point where sustainability and quality is synonymous in buildings."
Associate Michael Davey said: "Congratulations to Virginia and Julie who have worked hard over the last couple of months to get their BREEAM accreditation. They join a team of experienced and qualified assessors who can provide a complete package of sustainability services, which range from providing specific design guidance to improve the performance of a building to providing green support."