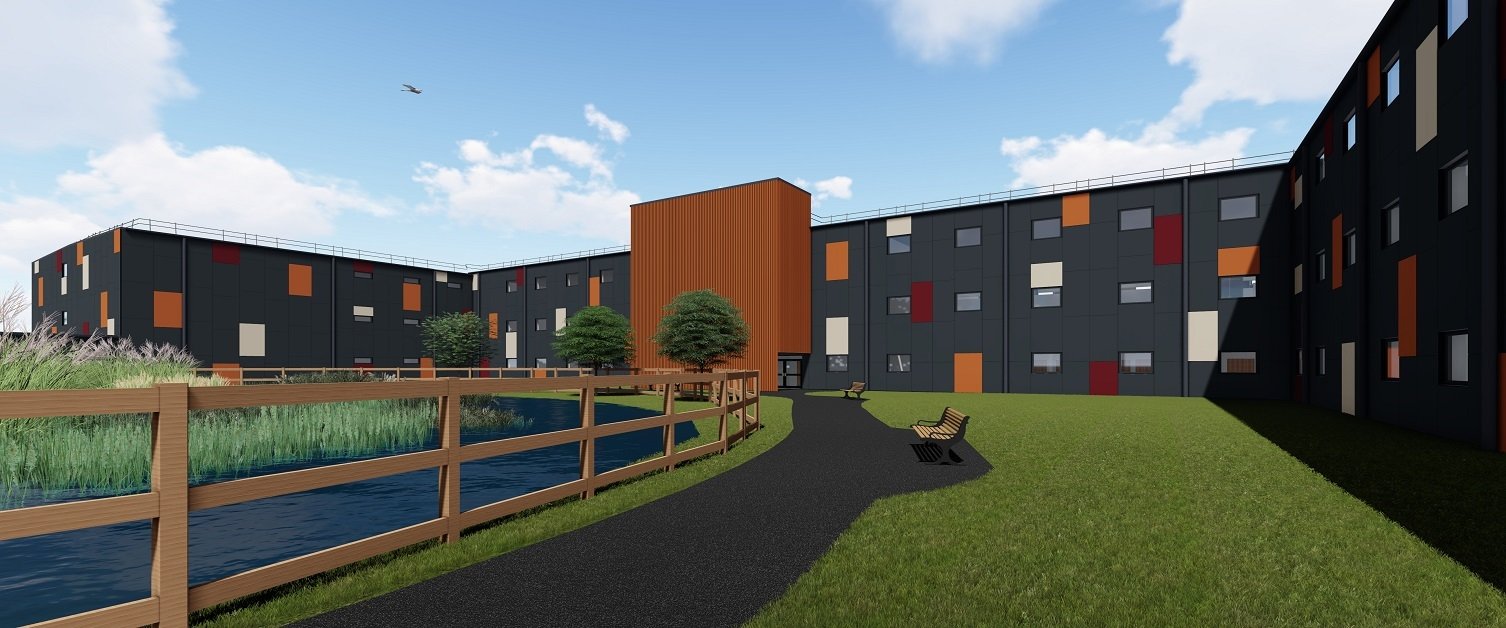 Back
McCann and Partners are delighted to have provided MEP Design for Phase 1 of the new £33m, 400-bed hospital wing built to assist with winter bed pressures and treat coronavirus patients in Cardiff.
The Lakeside Wing at the University Hospital of Wales (UHW) will assist the hospital by providing additional provision for the annual winter bed pressures whilst helping patients rehabilitate following serious illness with the virus.
The construction of the surge facility, started on 12th September 2020 and aims to take pressure off the main UHW site which will focus on treating the most acutely unwell patients.
The U-shaped 'modular' building was created following a joint decision between the Health Board, WRU and Welsh Government following the desicion to decommission the use of the Dragon's Heart Hospital at the Principality Stadium as a field hospital.
The Health Board expects the Lakeside Wing, constructed by Darwin Group and Whitehead Building Services, to be completed by early February 2021.
This project is believed to be the fastest ever delivery of a large building (under 10,000m2) for clinical or education use across the UK to date; completing in an incredible 75 days from inception to handover.
McCann and Partners are very proud to have been a part of its development alongside a fantastic collaborative team.
Phase 2 of the project, which includes development of the Southern wing of the building with an additional 234 beds, is now underway.
For further information on the facility, visit NHS Wales, or to view our previous healthcare projects, visit the gallery here.