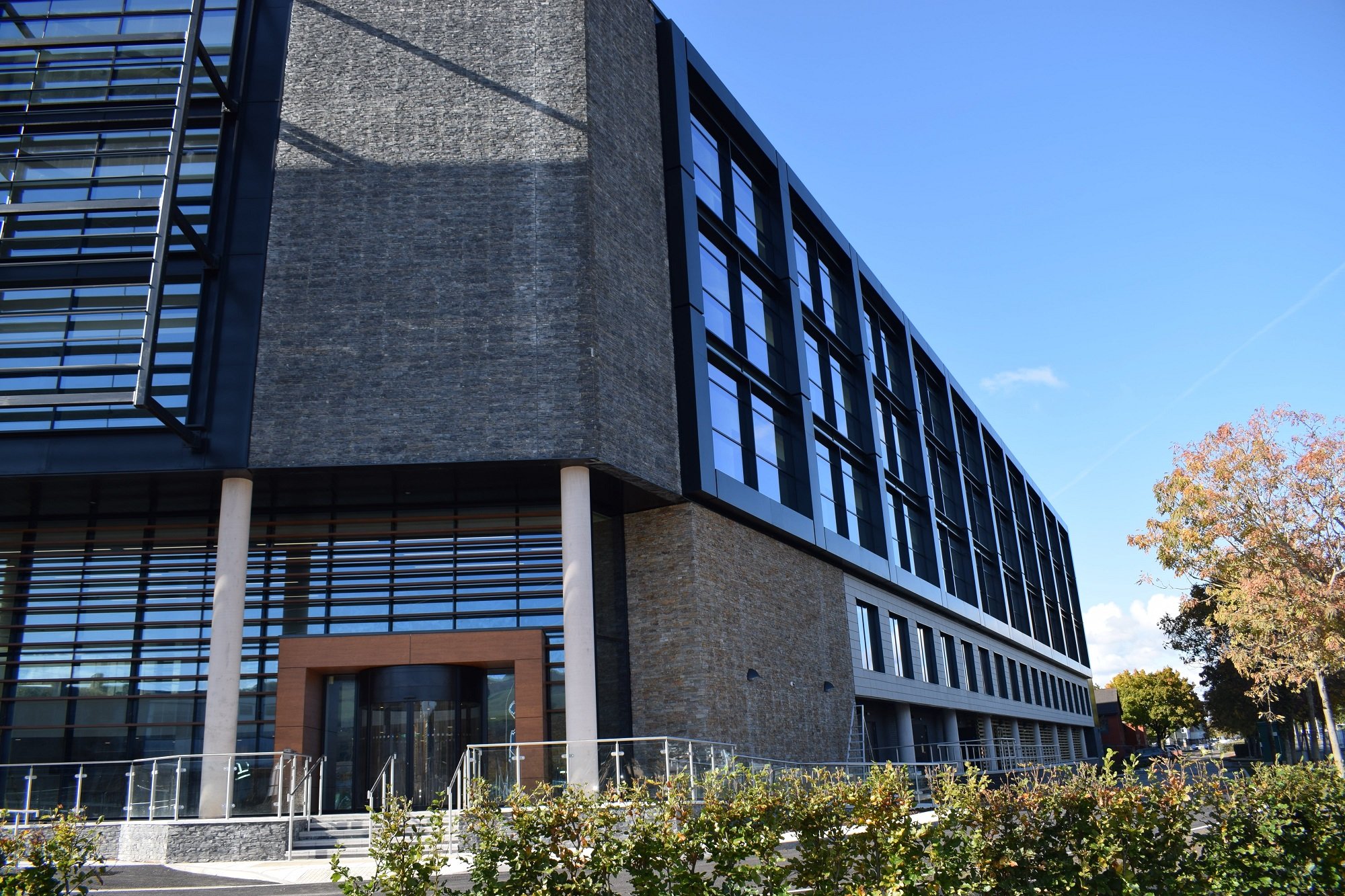 Back
McCann and Partners are delighted to have provided MEP Design and BREEAM services for the new Department of Work and Pensions (DWP) office in Treforest, which celebrated completion this October.
The £27m project began construction in December 2018 and is one of the biggest office schemes to be developed in the South Wales to date.
The new 133,000ft2 regional hub for the DWP in Treforest was successfully handed over on the 19th October by BECT Building Contractors Ltd. The office building will house 1,700 staff from offices in and around South/ East Wales.
On completing the project, Andrew Monington (Commercial Manager at BECT) said "the team at BECT Building Contractors are proud to hand over to our valued client this prestigious office scheme; on time and to the highest quality. The project had its fair share of challenges, but the collaborative approach adopted by our design team and supply chain partners meant there was no compromise on the end result. Our hope that is that this building will help boost the further development in the Treforest area."
Rhys Silcox (Mechanical Associate at McCann and Partners) added "we are absolutely delighted to see the DWP Office development achieve practical completion. It's a testament to BECT Building Contractors and their sub-contractors given the current global situation, as well as the challenges that were overcome due to the flooding from Storm Dennis in February 2020."
"We are thrilled to have provided the MEP Design and BREEAM services for this fantastic development, that will bring 1,700 staff to South Wales."
McCann and Partners are delighted to have collaborated with an expert team, including Rightacres Property Company Ltd, BECT Building Contractors Ltd., C. W. Architects, Bingham Hall Partnership Ltd., CMB Engineering and Evans Electrical.
For further information on our commercial and office projects, visit the gallery here.