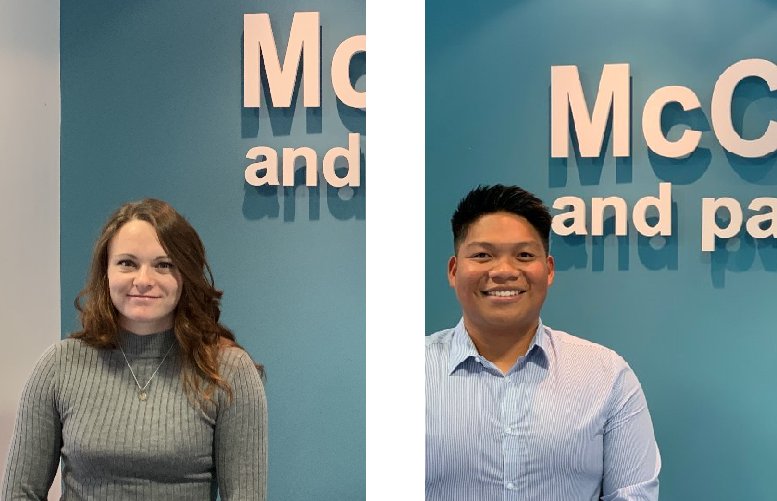 Back
McCann and Partners has welcomed two new graduates to its mechanical engineering team, Victoria Boreham-Payne and James Paje.
Victoria graduated from Cardiff University with a degree in Mechanical Engineering and has since that time been working in the field of building services, including experience of engineering within the wind turbine industry.
James has this year graduated from the University of Plymouth with a BSc (Hons) in Architectural Engineering. His focus has been on the understanding of multidisciplinary building solutions, principles of environmental design and sustainability, as well as the development of creative and innovative architecture alongside energy saving strategies.
Both Victoria and James will be continuing to develop their knowledge and expertise in the building services field as part of their role here at McCann and Partners. They will be developing their skills in BIM/Revit modelling and Thermal Modelling as well as gaining an extensive understanding of our mechanical design processes.
Mechanical Director Matthew Williams said on the appointments: "We are thrilled to have both Victoria and James coming on board to support our mechanical engineering team. They have each demonstrated a lot of passion for the field and both show a great deal of promise that we look forward to seeing realised in the future. I'm sure they will be a fantastic addition to the McCann and Partners team."
For more information on our building services, visit mechanical, electrical and public services.