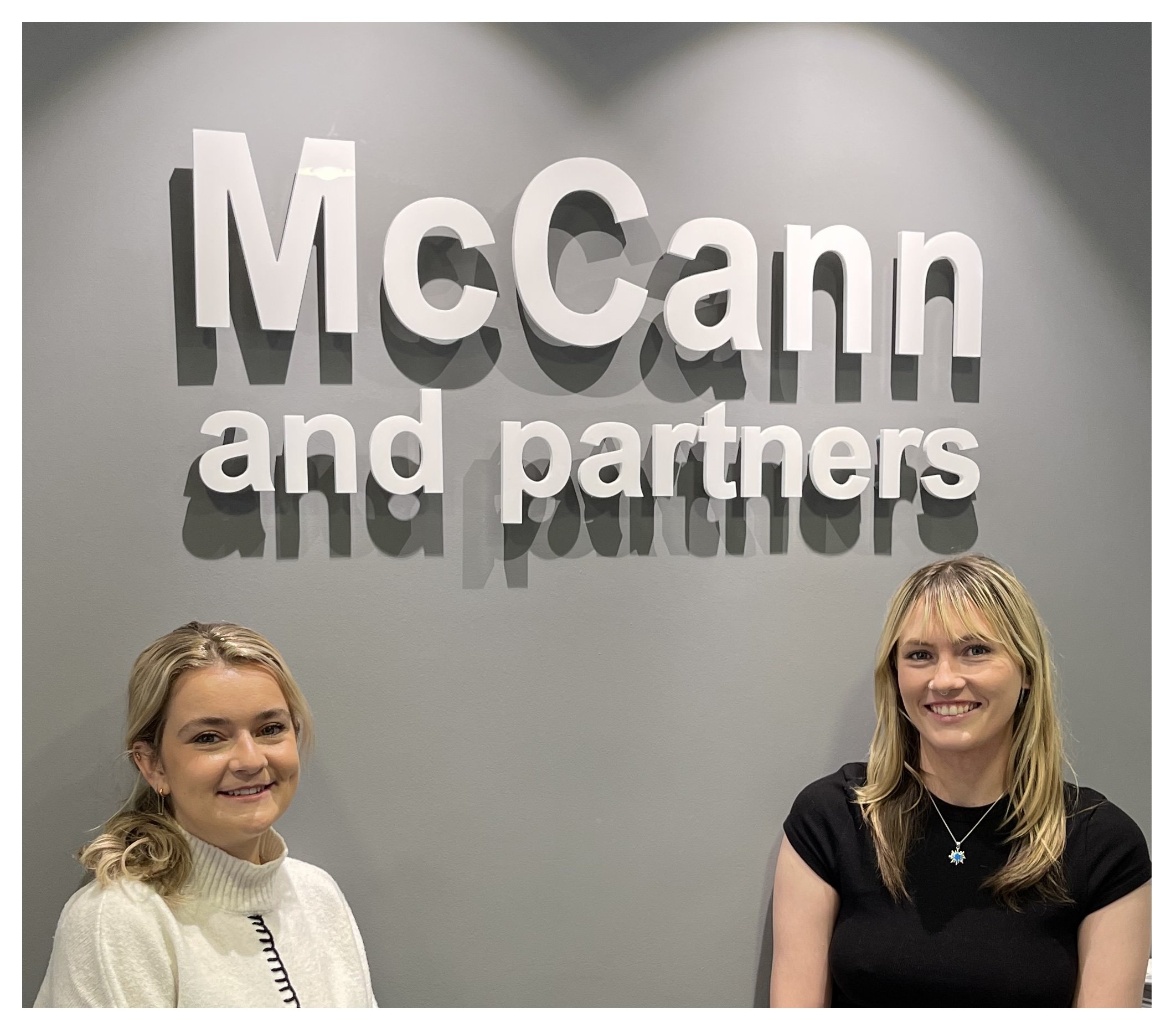 Back
Congratulations to Claudia Milza-Wyatt and Fiona McClean on passing their BREEAM exams.
Sustainability Consultants Fiona, from Northern Ireland and Claudia, from Porthcawl, joined McCann and Partners in August and September respectively.
Claudia, who graduated from Cardiff University with a BSc in Environmental Geography before studying for an MSc in Sustainability, Planning and Environmental Policy, says: "I'm really excited to have passed my BREEAM exams as it means I can now start the transition to managing my own projects. The team have been really supportive and my knowledge has developed massively over the past few months."
Fiona, who joined McCann after graduating with a first-class BA Hons and Masters degree at Liverpool Hope University, is also delighted.
She says: "I am very proud to have passed my BREEAM exams within a short time-frame of gaining knowledge and experience working in the sustainability sector.
"I am looking forward to the opportunities passing my exams will present me with. I am eager to learn and develop my skills, gaining confidence in managing my own projects. I am proud to work within a team that prioritises sustainability and works towards sustainability and quality being synonymous in buildings."
Associate Michael Davey says: "Claudia and Fiona have worked hard since joining us and I'm thrilled they have both passed their BREEAM exams. They both have exciting careers ahead of them and they are already a valued part of the sustainability team."
Congratulations from all of us at McCann and Partners, Claudia and Fiona.