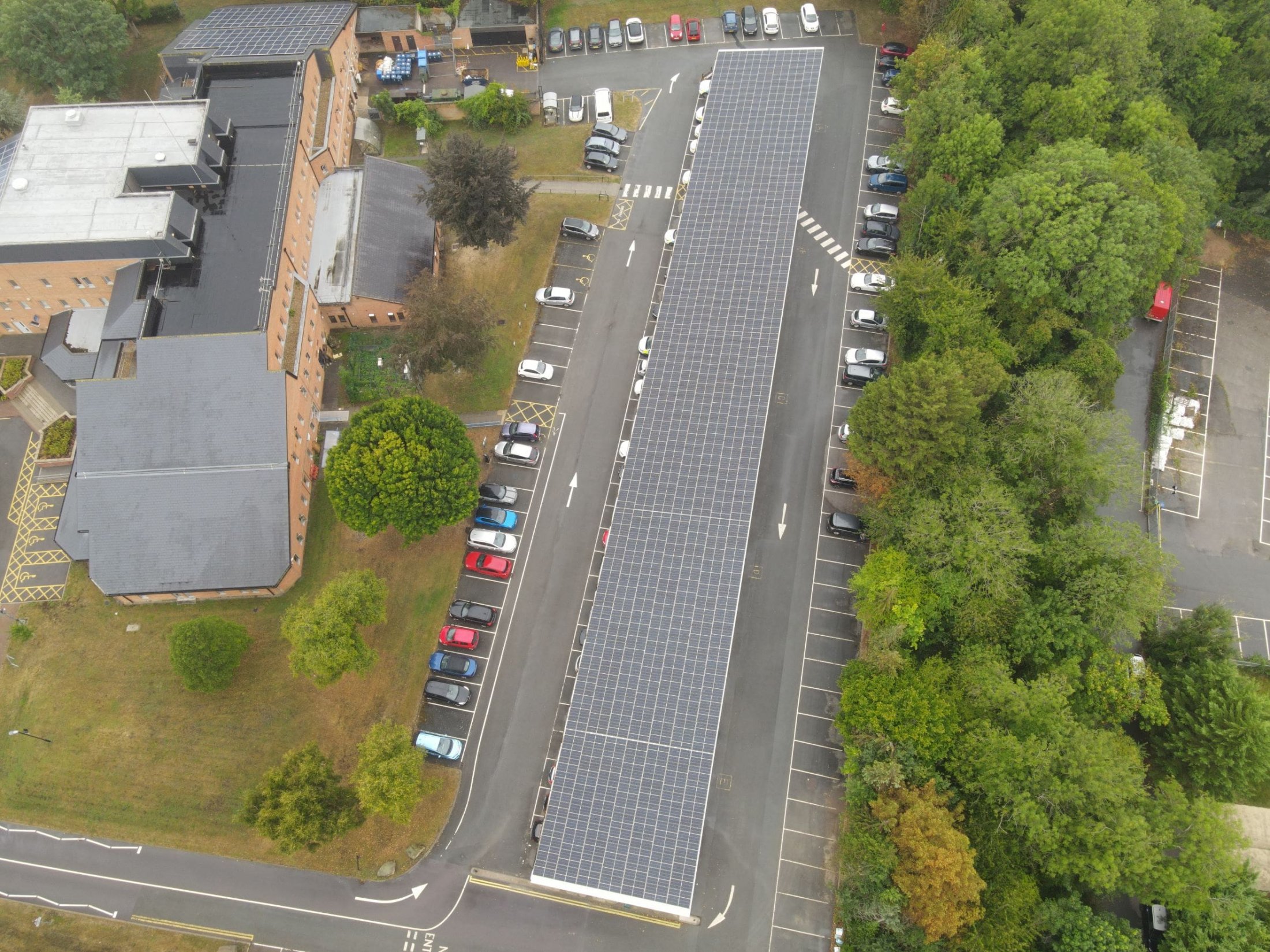 Back
McCann and Partners has recently completed a Solar PV canopy in the car park of Tewkesbury Borough Council to generate up to 260,000 kWh of renewable electricity which can be used by both the council buildings and the leisure centre.
The canopy, approximately 90m long, 12.5m wide and around 5m high at its highest point, also includes new LED car park lighting and a sustainable drainage planter.
There are 574 solar panels providing a 230 kWp system which will generate up to 260,000 kWh electricity per year, reduce greenhouse gas emissions (76 tonnes a year) and save around £45,000 a year in avoided energy costs.
The electricity generated will make it easier to replace gas-fired boiler systems and introduce low-carbon air-source heating technology in the future and is a significant step in helping Tewkesbury Borough Council become Carbon Neutral by 2030.
The project, in partnership with Pick Everard and Polysolar, will result in power generated being equivalent to around 70% of the council's demand.
Director Chris Morgan said: "The installation of the new Solar PV car port for Tewkesbury Council has recently been completed and looks very impressive. McCann and Partners are delighted to have been involved in the construction of the car port, which provides a greener, more sustainable solution for the council."