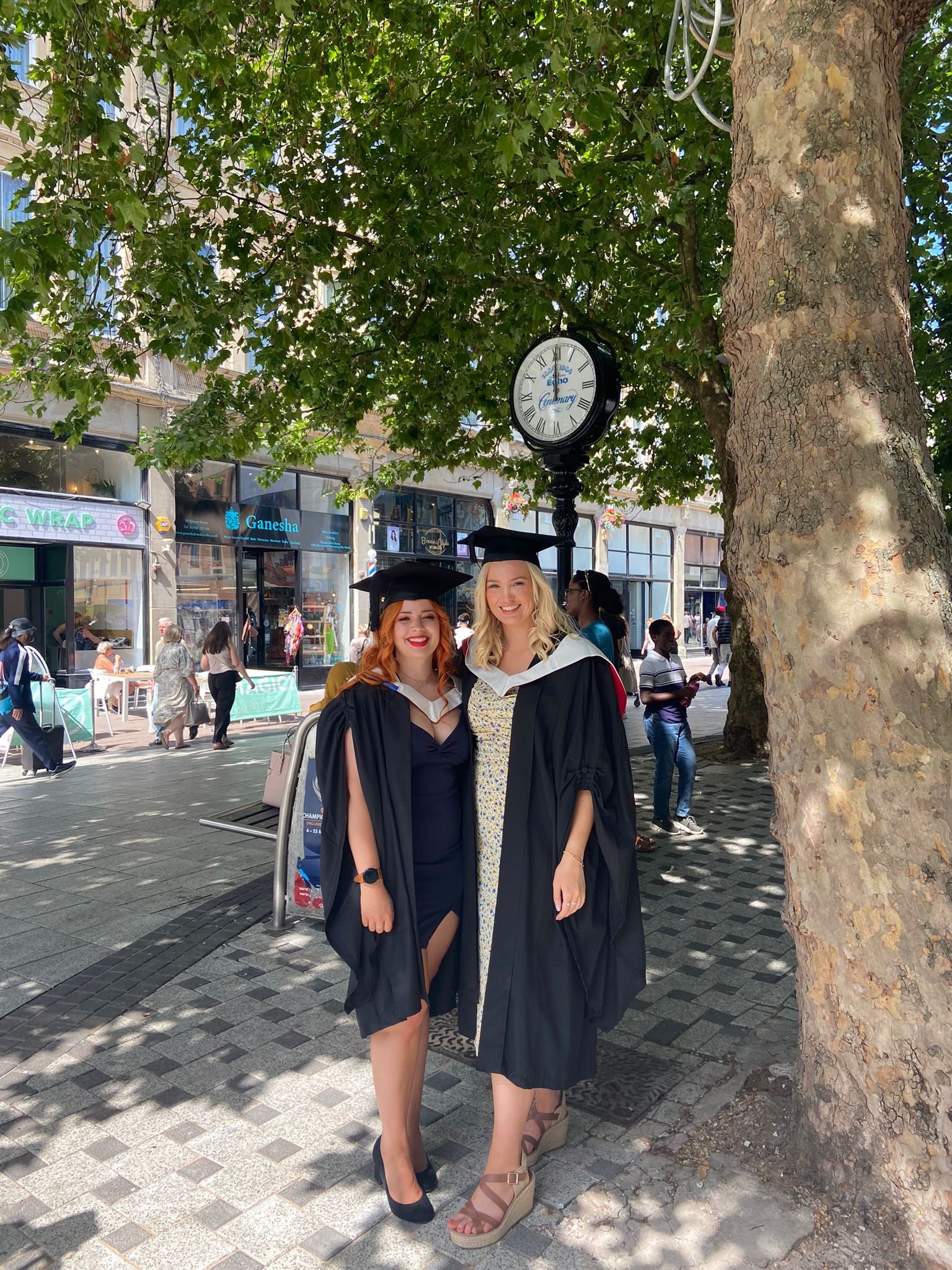 Back
McCann and Partners would like to say a big CONGRATULATIONS to Hayley and Molly who have both officially graduated from Cardiff University.
Covid restrictions over the past two years resulted in graduation ceremonies being cancelled and Molly and Hayley say it was fantastic to finally get a chance to celebrate their success with friends and family.
Hayley, originally from Essex, joined McCann and Partners last year, after completing a Masters in Environmental Design of Buildings at Cardiff University. Before that, she studied BSc Physics with Astronomy.
Hayley, whose main role is simulating models of buildings and checking their thermal performance against different building regulations and certificates, says she is relishing her role at McCann and is delighted to finally be able to celebrate her success.
"After many years with Cardiff University for both my Undergraduate and Masters degree, I am pleased to have finally completed my university education and start my career with McCanns. It was lovely to see everyone able to celebrate their achievements post pandemic."
Graduate Sustainability Consultant Molly studied Marine Geography at Cardiff University before completing a Masters in Sustainability, Planning and Environmental Policy.
Molly said: "It was lovely to finally have the opportunity to celebrate graduating from both my undergraduate and postgraduate degree in the same week with all my peers after two long years. I thoroughly enjoyed my time at Cardiff University and I am glad I can use the skills I learnt in my role as a graduate sustainability consultant at McCann and Partners."
Associate Michael Davey said: "We're so happy to share in the excitement of your graduation, the beginning of a prosperous journey. Congratulations on your well-deserved success, both!"