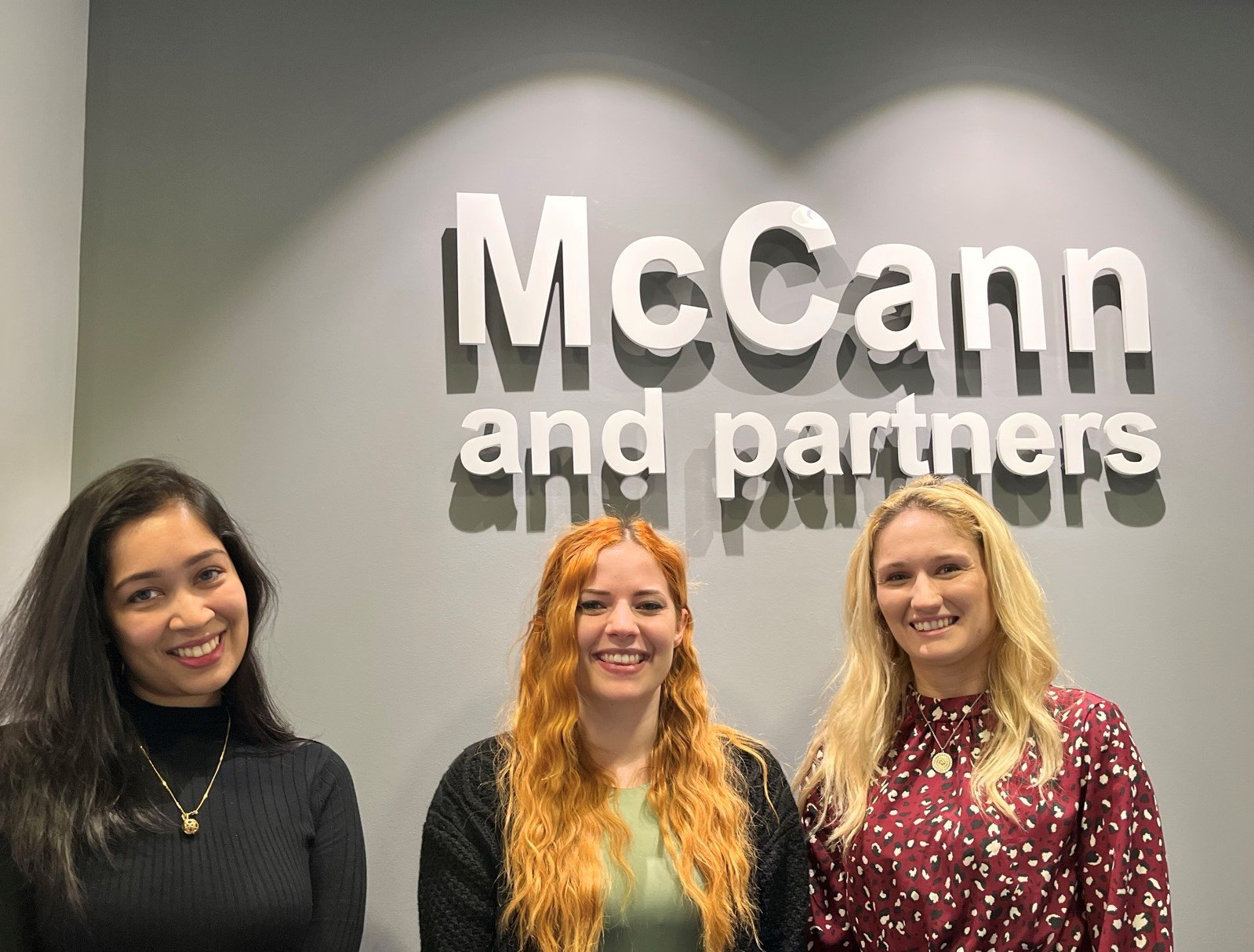 Back
We are delighted to welcome a trio of new starters at McCann and Partners - Hayley Barratt-Bentley and Shamma Tasneem both join the thermal modelling team and Katie Williams joins the admin department.
Hayley' main role is simulating models of buildings and checking their thermal performance against different building regulations and certificates.
Physics graduate Hayley, originally from Essex, completed a Masters in Environmental Design of Buildings at Cardiff University and is looking forward to kicking off her career at McCann and Partners.
She says: "I am excited to learn about the industry and start my career. I'm also looking forward to widening my skillset and developing a better understanding of the industry."
Shamma has also just completed an Masters at the Welsh School of Architecture at Cardiff University, where she studied Sustainable Buildings with a focus in building design optimisation and computational simulations for achieving net zero energy in large scale buildings.
Before that, and after studying for Bachelor of Architecture in Bangladesh, she worked as a Project Architect with the Ministry of Housing & Public Works, Bangladesh Government. Her responsibilities included planning, feasibility study, detailed technical drawings and presentation of architectural projects of the Police and Naval Department of Bangladesh.
Shamma's main responsibilities within McCann and Partners will be Computational Simulations, Thermal Modelling, Evaluation of Carbon Emissions, Building Design Optimisation and Recommendation for Sustainability, and building Physics.
She says: "I am thrilled to join the multi-disciplinary team of Mechanical Engineers, Electrical Engineers & Sustainability specialists. I am humbled for this opportunity and looking forward to learn and grow from the unparalleled talent in the business."
History graduate Katie, from Brecon, joins in the McCann and Partners Cardiff office, having previously worked as a Benefits Caseworker at Citizens Advice.
She is currently mastering the monthly time sheets and learning an entirely different office system.
She says: "I am very happy to join McCanns. Everyone has been really welcoming and the office has a lovely atmosphere. I work alongside Senior Administrator Jessica Wright who has been so kind and patient with me, making it easier to settle in."
Associate director Rhys Silcox says: "We are delighted to welcome Hayley and Shamma to the thermal modelling team and Katie to our administration department, and we look forward to their contribution in the coming months."