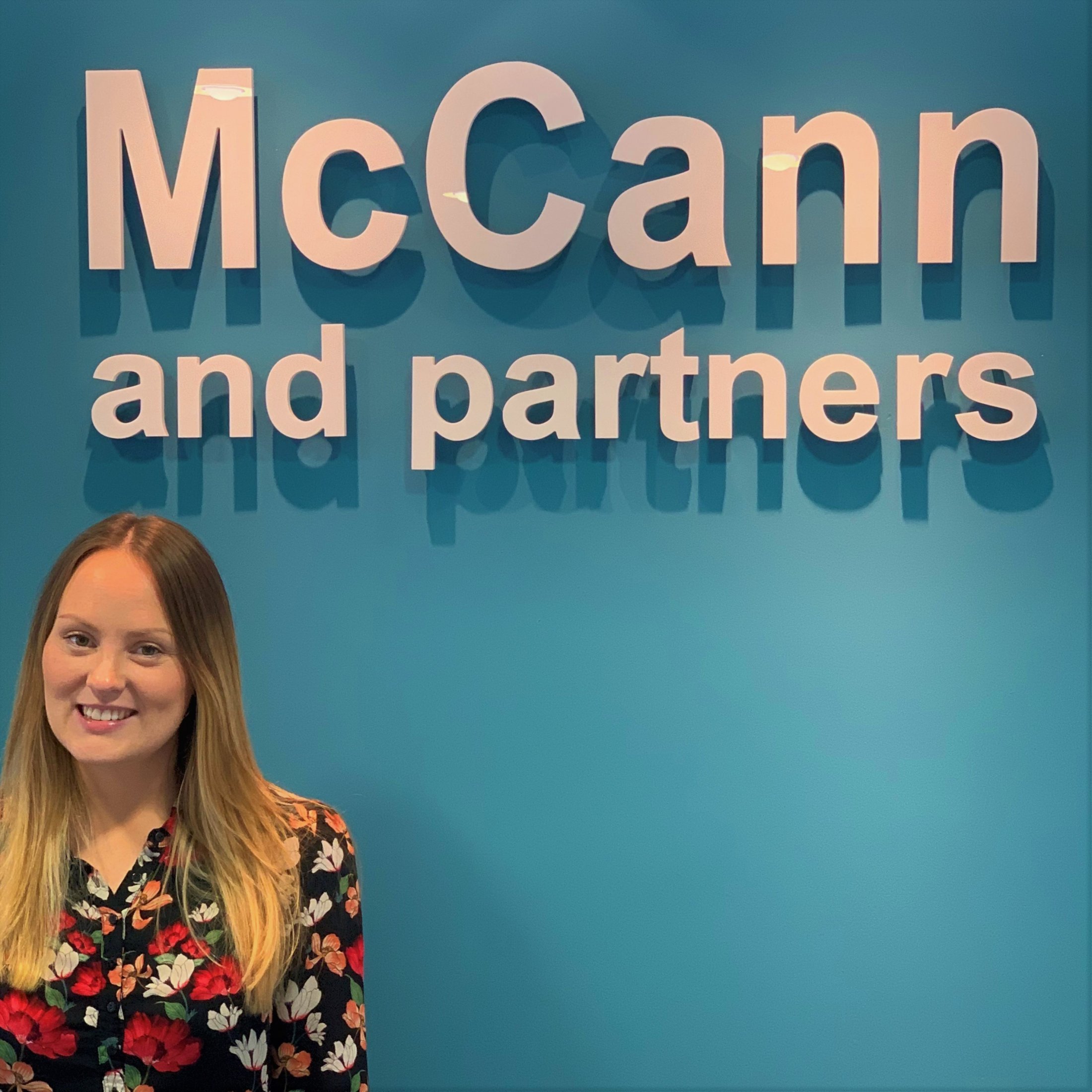 Back
To celebrate Women in Construction Week 2020, we sat down with McCann & Partners Sustainability Consultant Joanne Elizabeth Didcock to talk about her experiences in the industry and the advice she'd give other women in building services.
Hi Joanne. When can you first remember wanting to work in the construction industry?
During my undergraduate degree I gained a keen interest in the built environment and learning about urban development. It became apparent to me that the construction industry offered a variety of different roles and career paths, with endless opportunities for personal and professional development.
What made you go into sustainability and BREEAM particularly?
I have always had a passion for the environment and sustainable development. My interest continued to grow during my master's degree at Cardiff University, where I studied Environmental Policy and Climate Change. My studies opened my eyes to the challenges we face, not only on a national but a global scale and the importance of sustainable development for our future. I wanted to pursue a career where I could make a positive difference wherever possible, but I was unsure exactly what role that would be. Following university, I was very fortunate to be offered a role as a Sustainability Consultant, where I trained to become a qualified and licenced BREEAM Assessor.
In terms of sustainability, how would you like to see the construction industry making positive strides towards a greener landscape in the years to come?
The construction industry has a huge impact on the environment, through the use of resources/raw materials, energy consumption and waste generation. I would like to see a more environmentally conscious stance to be taken in the industry, with the use of more sustainable construction methods, the use of more recycled and local materials and embracing renewable forms of energy, thus reducing energy consumption, pollution and waste generation. However, I definitely think sustainability expectations are rising in the construction industry, with a greater demand for greener buildings and meeting the Governments CO2 emission targets.
Tell us what your day to day involves and what parts of your role you enjoy the most?
My day to day work involves collaborating with clients and their design teams, providing advice on sustainability and environmental design, presenting sustainability compliance report feedback and advising how further measures can be implemented to enhance the developments design. I enjoy interacting with clients and the design team to ensure the most sustainable design solutions are implemented on projects and seeing the end result once the development is complete.
How important is it for more women to be encouraged into the construction and building services industries?
I think it is really important that more women are encouraged to choose a career path in these industries. I believe there are definitely more women choosing careers in construction, however, it is still very much a male dominated sector and women are continuing to be underrepresented. Encouraging more women into these industries will not only expand the industry's range of skills and experience, improve gender diversity within the sector, reduce misconceptions about gender specific roles but also allow future progression and development of the field.
Lastly, what advice would you give to other women out there that want to get into the industry?
Definitely go for it, there is no reason why women cannot work and progress in the construction industry. There are a huge array of career paths and opportunities available within the industry, so don't let general stereotypes put you off.
-------------------------------------------------------------------------------------------------------------------
On marking Women in Construction week, McCann and Partners Director Matthew Williams said: "It's great to see so many women joining McCanns this past year and playing a key role in closing the gender gap within building services and construction. We're delighted to be celebrating Women in Construction Week with some fantastic female consultants and engineers at the helm."