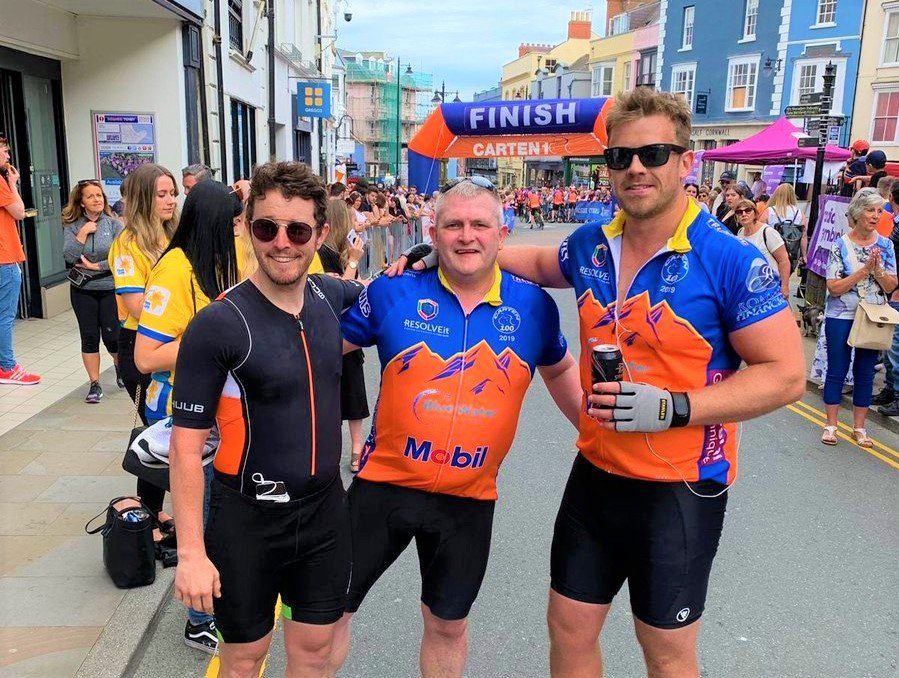 Back
On the 1st June 2019, McCann and Partners cycled 109 miles from Cardiff to Tenby in honour of The Marine Conservation Society - Wonderful Welsh Seas.
Setting off at City Hall in Cardiff, the Carten100 challenge sees 2,500 cyclists making the lengthy 109 mile journey from the capital to Tenby harbour in West Wales.
This year, a team consisting of McCann and Partners' Justin Thomas, Rhys Silcox and Will Jones slipped on their lycra and braved the Welsh weather in the name of fundraising for charity.
From start to finish, the journey took a respectable 7.5 hours and the team was greeted with an amazing reception from locals and fellow riders alike on their arrival in Tenby.
In total, £235 was raised for our chosen charity The Marine Conservation Society in Wales #stoptheplastictide and brings us even closer to our £5,000 target for the year.
An estimated 12.7 million tonnes of plastic – everything from plastic bottles and bags to microbeads – end up in our oceans each year and plastic is now entering every level of the ocean food chain, but it doesn't have to be this way.
Thankfully, The Marine Conservation Society is striving to drive political, cultural and social change for healthy seas and coasts that support abundant marine wildlife, sustainable livelihoods and enjoyment for all.
A huge thank you to everyone who has supported us and donated to this fantastic charity so far - we look forward to seeing many of you at our charity golf tournament this summer.
To visit McCann and Partners' JustGiving page, click here.